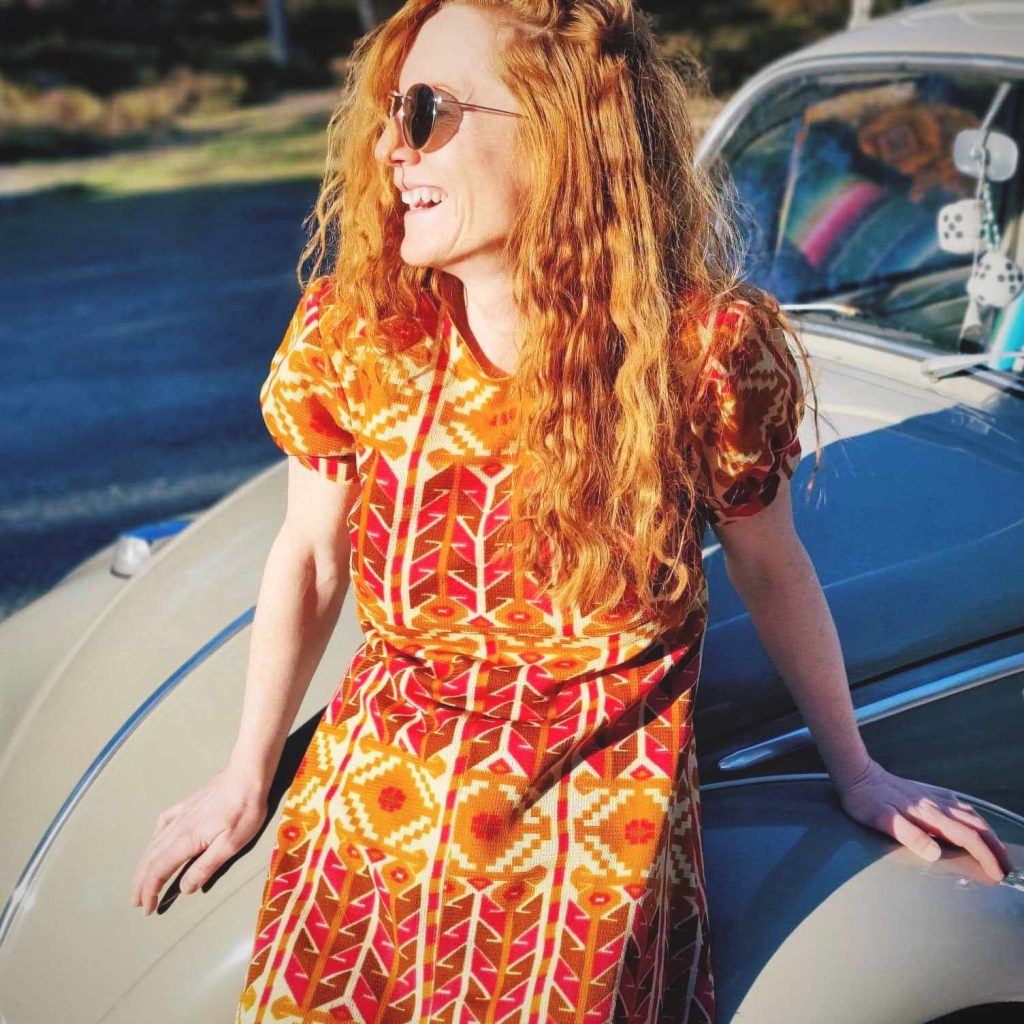 When I first met Ann-Peggy, I was broken in every possible way, consumed by pain and chronic illness. In our first meeting, I experienced regression therapy and the importance of healing your inner child. She followed up with me over the phone, and it was like talking to an old friend.
I was also invited to participate in Journey of the Heart, which was held in Lyngen outside Tromsø. It was an intense and wonderful weekend filled with warmth and healing, and an experience I will never forget. They say that light shines brightest in the darkness, and for me that was Ann-Peggy, because my own light had long since been extinguished. She ignited hope in me, anchored me, and initiated me to start my healing process. Where the healthcare system has failed me, Ann-Peggy has picked me up. You have to look far and wide for warmth and inspiration.
Now I am medication-free and pain-free, and close to symptom-free from all "chronic" diseases, and can laugh that my doctors shrugged their shoulders and told me that I just had to learn to live with pain. Now I ride regularly again, work in a stable every other weekend, picked up my paintbrush after a 15-year break and held two exhibitions of my artwork. Solo! I am so proud of myself and the work I have done, and am forever grateful to Ann-Peggy who helped me get started. I highly recommend her ❤️. Find yourself a shaman, find Ann-Peggy! 
- Mona-Lisa Hyllmark.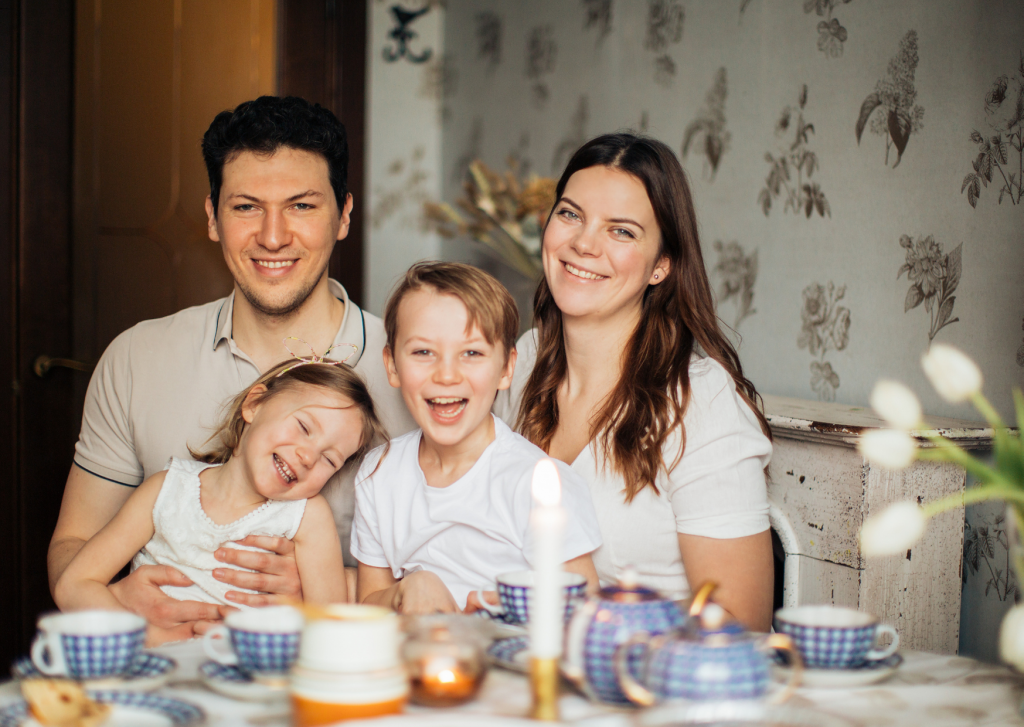 Ann-Peggy has been a gift for the whole family.
Our eldest child "Mia" at 9 years old has struggeld with phobia and anxiety for a few years. The summer half year has been worst as insects – and especially wasps – have given Mia hysteria.
The family was permanently locked in the home for several years because of Mia's anxiety. She didn't want to be out with friends, go to school, and she started isolating herself more and more. The family was limited in all their activities.
We got to know Ann-Peggy through acquaintances. We were somewhat skeptical, but at the same time had nothing to lose on contacting her. Mia had an hour with Ann-Peggy. What happened afterwards was incredible.
Things turned overnight for us. From having multiple considerations and challenges, these were lost in one way or another. Mia suddenly dared to be out playing without being afraid in the summer, was more with her friends, and the school walk disappeared. She was simply like a new child. We're surprised it could turn around so quickly. Both at home, at school and in our free time, things have changed.
We can only thank so much and really recommend other families to receive help if their children have social challenges.
- Mom Stine.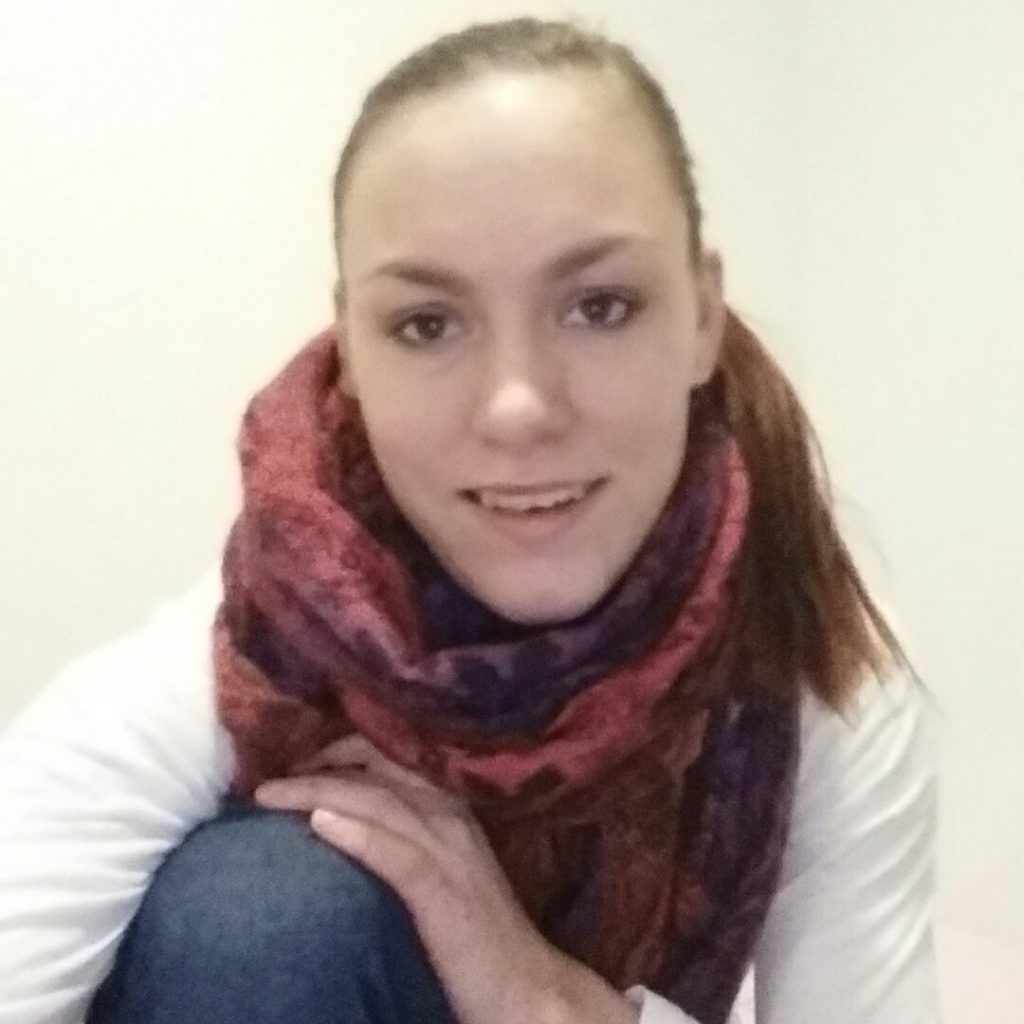 Ann-Peggy is good at emotions. She is confident and able to press the right buttons.
She can be tough - kick me further, but also hold back the times I need to be patient.
I still get help from mental health care. What happens when I show emotion on admission is that I am strongly recommended medicine; It makes me insecure and scared, because the medication is an escape, and therefore a risk to me. It can make me go to the point where I am in or out. Then it is a good old-fashioned strap bed and violence that has the solution I have received. This is often a new trauma for me. Calm, skilled and safe people have in such a situation made me calm. Then I need talented people like Ann-Peggy.
I think it is sad that in 2016 we still have very few people who are good at emotions and helping others healthy in mental health care.
I am very grateful to receive coaching from Ann-Peggy who can withstand emotions, and knows what tasks she will give me so that I can also withstand my emotions.
The fact that she does not make my feelings sick makes me easier to accept them and then they also become less dangerous.
- Kine Gjermstad, 24 years old.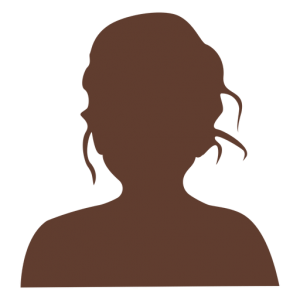 You have given me and certainly many, many more faith and hope that it is actually okay to be yourself! It's something you've taught me, that I'm myself fully and you're going to have all the thanks for that.
You have given people around us so many sergeants because YOU have believed in them even though everyone else around has given them up! You are patient and have the belief that even the impossible can go!
I've seen you fight fights that have long since been lost... You're strict and ready on your limits and regla and as long as people follow them then you don't give up anything!
- Girl, 16 years old.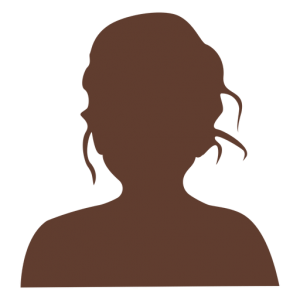 I think you're good at listening when we talk to you, you're supposed to see things on the part of the kids. I always want to talk to you and your personality makes me want to talk to you. You're funny and the kid can mess with you. You're simply there when we need you!!!
It is noted that you have knowledgeable experience and great insight into life, and that you are a person who is sincerely there and who will our best.
I think you're a wonderful person.
- Girl, 17 years old.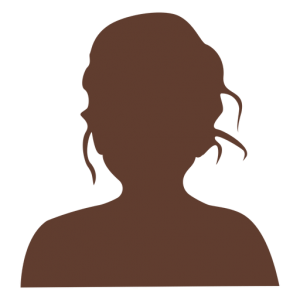 Ann-Peggy is absolutely RAW with her knowledgeable experiences and incredible insights into life, a person who is sincerely there and who wants YOUR best!
- Girl, 16 years old.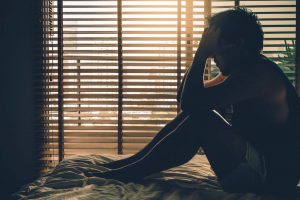 You taught me to see the best in people.
Even the people I hated...
And your glow of life lifts the mood of us youth that you touch.
AND you are thoughtful, loveable, and happy.
- Boy, 17 years old.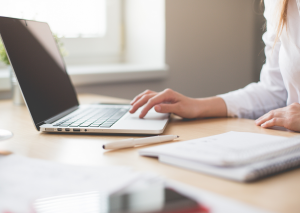 Your absolute strongest qualities are about your constant attentiveness and positivity. You have a mood that is very infectious that for me has always been very nice to meet during periods where we as a work team have needed it. I find that you have a charity for everyone you have around you to such an extent that you forget about taking care of yourself. You have a big heart that I hope you take care of before you work your way to death.
- Male work colleague.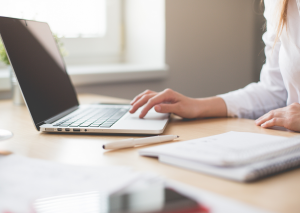 I feel that you show care in everything you do, work, family, friends, strangers. You allow me to be completely free with you. Everything is put into words and you don't judge. I feel safe, valued, seen, heard. You listen with both soul and mind and have a great understanding of more truths than your own. With your vulnerability, honesty, courage, joyful reflection and not least humor and laughter, you bring out the best in me! You are incredibly special Ann Peggy, a gift
- Female work colleague.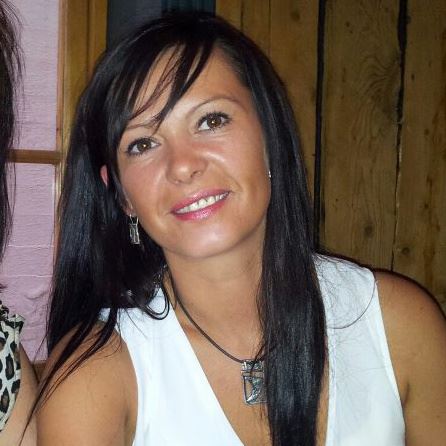 Ann-Peggy's positive energy is a great inspiration to me. Some time ago, I had a desire to become even more structured. I decided to get a coach who could give me the push I needed and who could take me step by step in the implementation of my project to become a structured woman.

I'm so glad I chose Ann-Peggy.
With her steady hand, she has guided me all the way with the help of the world's best coaching program. She has been a great inspiration and guided me in a very steady way. I am a coach myself and highly recommend Ann-Peggy... She is gold for me and I have become much more structured, hurray Digge you Ann-Peggy...

... and know that you can help many.
- Mariann Vårtun.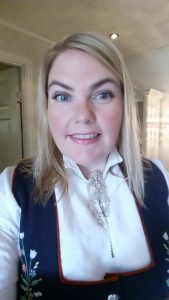 Getting coaching by Ann-Peggy has been a wonderful experience. She's very good at asking the right questions and you get into the process quickly. Even though we have close relationships, it hasn't been a problem. We quickly switch from veninne talk to therapist talk.
Ann-Peggy is a wonderfully generous and friendly person who bubbles over with the joy of life. It's not hard to "lighten the lid" with her. She doesn't have a shred of prejudice in her, and you feel incredibly well looked after with her. She also has great life wisdom – which feels like a big plus.
I am very grateful that she is in my life 💜
- Jill-Åse Johansen.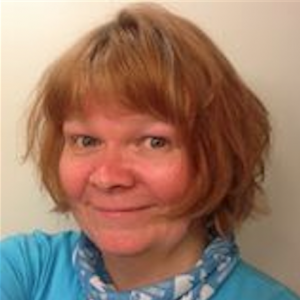 I get a lot out of my sessions with Ann-Peggy. She challenges me to find the emotions that lie behind. She also has a background as a Gestalt therapist and is very good at prying things out of me that I haven't thought about before. I have become more in touch with my feelings. She is structured and works purposefully.
Ann-Peggy is knowledgeable, warm, has a sense of humor and SHE SEES YOU.
PS: You have to be prepared to go a few rounds with yourself.
- Aina Myrvold.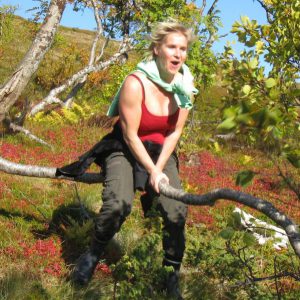 Ann-Peggy is a very experienced and knowledgeable coach.
As an employee of the company, I experienced being seen as an individual and was taken seriously. She found solutions rather than obstacles. In addition, she found out what exactly our company had challenges with and needed.
The tasks we were assigned were fun, creative and revealing. There was a lot of laughter and tears.
The threshold for sickness absence has been raised, while the will for cooperation and the environment has been improved.
- Mikis Olsen.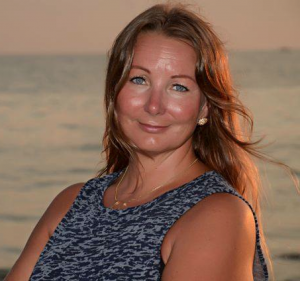 I am in the process of rebuilding myself after a long period of illness.
I've had the pleasure of sparring with Ann-Peggy and I feel like it was a good choice I made.
She is very present during the sessions (skype). We have a good tone, which for me is absolutely crucial. I find that she sincerely uses her life experience and other knowledge to guide me to the best of me. She listens to what I have to say and meets me where I am.
I find her safe, honest, as well as friendly in her communication – but also that she has an overarching plan of what we are going through together.
- Lotuz Nordhaug.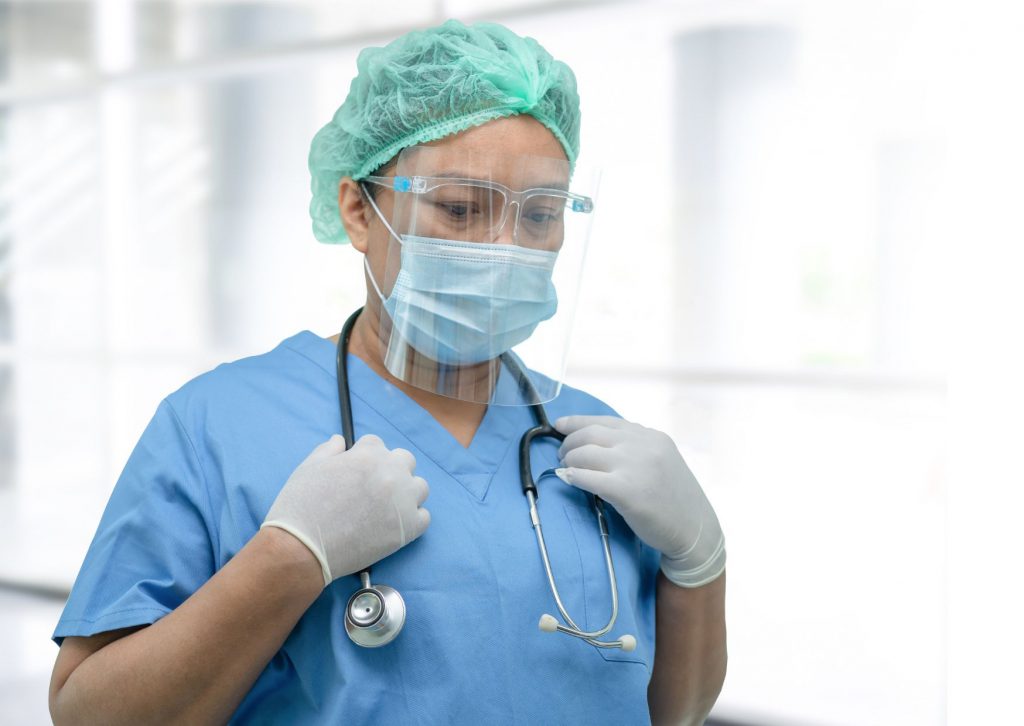 I can warmly recommend Ann-Peggy as a therapist and interlocutor.
Ann-Peggy is a person who offers a lot of herself. She is easy to talk to, sympathetically, good at creating trust so that things are harmless and become easy to talk about. A therapist should meet with respect, kindness, interest and understanding of what patients need to talk about and that things have become as it is. All these qualities have Ann-Peggy to the full by virtue of the real person she is.
I have worked in the somatology and in a psychiatric hospital where I have experienced how things work. Unfortunately, there is a lot of poor treatment and complaints due to inadequate competence, and unfortunate ways in which patients are met. Here I think especially of the poor relationship patients have to psychologists, psychiatrists and doctors.
Experience as a psychiatric nurse in psychiatry has shown me abusive attitudes from psychologists and psychiatrists in the treatment of people in crises. In the face of the public health system, many have experienced being poorly treated, not taken seriously, disrespected and met with a condescending attitude.
At Ann-Peggy you get ointment as a healer and reliever. She is a friendly and understanding person who meets her fellow men with respect and genuine interest. Ann-Peggy also has healing powers and many other good tools.
With her you are met with patience and respect. Ann-Peggy has such good communication skills that I wish she could teach especially doctors how to talk to people, to bring about the positive contact that is important for the treatment to be good.
Sincerely, "Cecilie".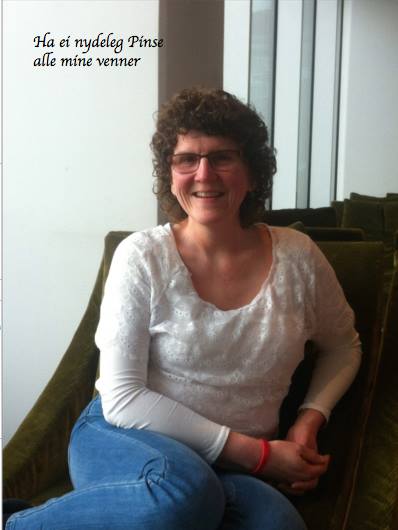 Ann-Peggy is an amazing lady I've come to know. Ho is warm, good-nautred, lovely and totally honest. A lady who shares from her innermost heart to help others on her way of life.
Ann-Peggy exudes sunshine and joy, the smile is easily accessible. I always become loving and cheering when I think about and talk to Ann-Peggy. She makes me think about my heart. The heart for me is kindness, gratitude and love. Life is a strenuous task, a challenge we must solve in the best possible way. Having Ann-Peggy on my side as coach makes me move forward safely. If I can't quite walk the steps week by week, I get a pat on the shoulder and a lot of good words from Ann-Peggy. She's steady, ready and follows me on the right path. I find it good and reassuring and know that I am looked after and am heard in what I have to tell.
Would highly recommend Ann-Peggy.
- Beate Flataker.